Services
Your tax needs and challenges are our highest and most important priorities. We provide a vast range of services. As IRS enrolled agents we are granted unrestricted rights to represent taxpayer before the IRS. We are required to demonstrate special competence in tax matters, adhere to ethical standards, and to stay current with tax law and regulations. Backed by years of unbreakable five-star quality experience and a competitive mindset, USiBTS ensures satisfaction beyond your expectations.

READ more
International Tax Preparation
We prepare tax returns for International and US clients, including businesses and individuals.
U.S. Tax Preparation
Consult with us before making any major decision about your businesses or life changing events.
Start-ups Tax Consulting
We will help you to choose the right state and right type of business entity to offer you the biggest tax
benefits.
Tax Consulting
We prepare and e-file tax returns for individuals and businesses. We prepare installment agreements for
federal and state tax agencies.
Accounting & Bookkeeping
We offer accounting and bookkeeping services, customized financial statements and reporting for
managers.
EIN & ITIN Services
We offer ITIN application with passport certification service. We help local and international businesses
apply for EIN.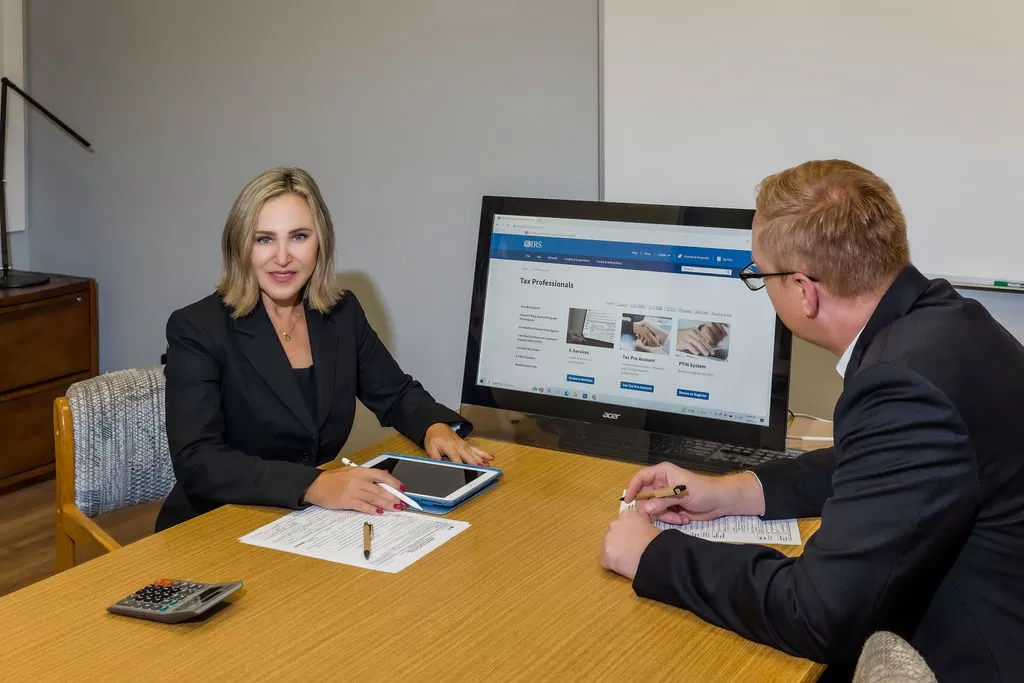 Why choose us
We are a driven enterprise that constantly seeks to provide nothing short of the best for our clients. Based in Carlsbad, California, we offer ethical tax solutions to our clients within and outside the U.S. across all corporate levels – from individuals and sole proprietors to well-renowned multinational groups. As international tax specialists, our services are not limited by distance or language. We offer solutions to clients around the globe. We are very passionate about what we do and constantly endeavor to go the extra mile.
See more
Dennis Ovchinnikov
Dennis is an EA (Enrolled Agent) and one of the company's two founders.
Dennis started his career in international tax and accounting in the late 90s. His specialty is global
companies and individuals expanding their businesses in the U.S. and other countries.
He is a diligent tax planner and consultant whose deep knowledge of international taxation helped many clients to avoid costly mistakes, unnecessary tax liabilities, and potential penalties. Dennis consults our clients before making any significant business decision to help them avoid pitfalls and maximize financial benefits.
Natalia Moskaleva
Natalia is an EA (Enrolled Agent) and one of the two founders of USiBTS.
Natalia has over 15 years of experience in the finance, accounting, and tax industries. Her
primary focus is international and U.S.-based taxation and tax compliance for businesses and
individuals. She has an extensive background in consulting startup companies by assisting them
in identifying the most tax-effective entity in the most tax-friendly state to register in the United
States, depending on their desired business model and activities.
Testimonials
We always welcome our clients` feedback.
USiBTS handle all my personal and firm issues. After delivering me from a nightmare of complicated tax problems, everything so far has been easy. They are fast, direct, customer-oriented, and the easiest-going company I've ever partnered with. Kudos!
International tax client
founder
USiBTS is the best. Not only did they help me make sound decisions, but they also followed up with me to ensure I didn't make any other mistakes! I highly recommend them for any tax needs and financial advice. They are too good!
We were experiencing problems with our overall tax system and was on a thin line, but fortunately, we found USiBTS, which not only swooped in to save the day but resolved it quite quickly.
I don't know how to thank USiBTS enough. My business would have been history if they hadn't shown up for me. In only 24 hours, they analyzed my past tax history and put together a detailed plan, even if it was short-noticed. It was unlike anything I've ever seen.